Latest Posts
The Victoria Model Shipbuilding Society was formed in 1978 to encourage the hobby of model boatbuilding in all its various forms. We have around 60 members.
Victoria is one of very few cities in the world to have a dedicated model boat pond. That's Harrison Pond on Dallas Road. It was built by the city in 1955 at a spot that used to catch the wind and with a pavement all round so the sailors could catch the boats. Those were the days before radio control and modern electric motors. It's still open all year round every day for anyone who wants to put a model boat into the water.
Nowadays radio control is comparatively cheap and the performance of electric motors and batteries is amazing. The pond is now surrounded by trees and catches very little of the sea breezes. But most Sunday mornings throughout the year, you'll find some of our members there, with a wide variety of models both power and sail, enjoying the hobby and always ready to show off and talk about their models.
And on Wednesday mornings we also gather as the Langford Lake Navy, at Langford Lake Beach Park.
We also have a general meeting on the second Thursday of each month.
Keep an eye on the latest edition of the Binnacle, (our monthly newsletter), on this website to find us when we are doing something special.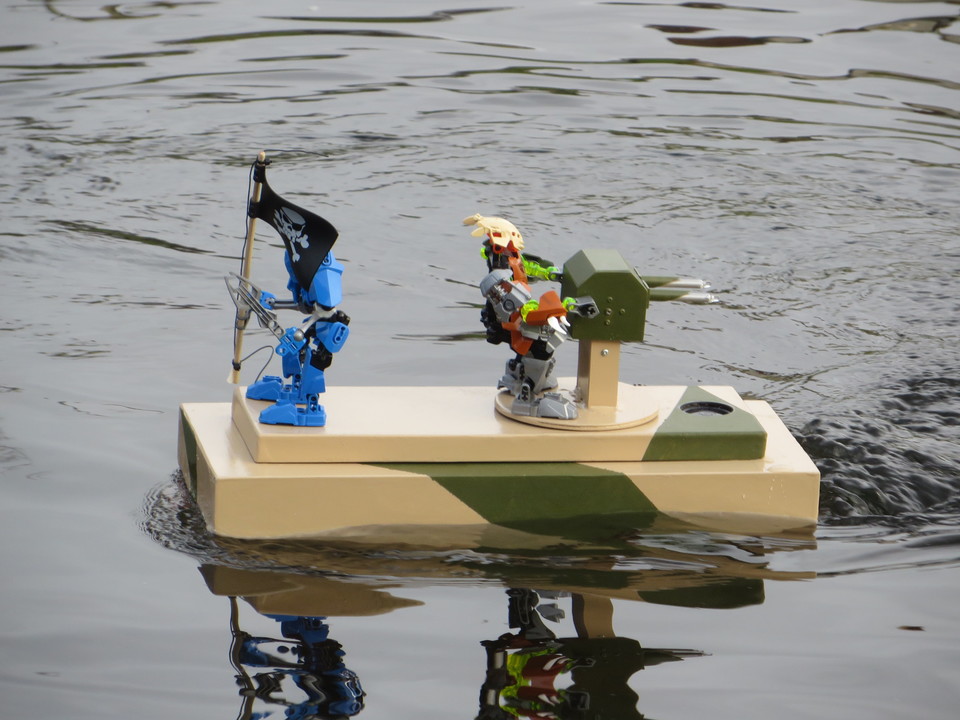 So come and join us on a Sunday Morning at Harrison Pond, or most Wednesday mornings at Langford Lake Beach Park.